Sakura Auto-Trading Program (SATP)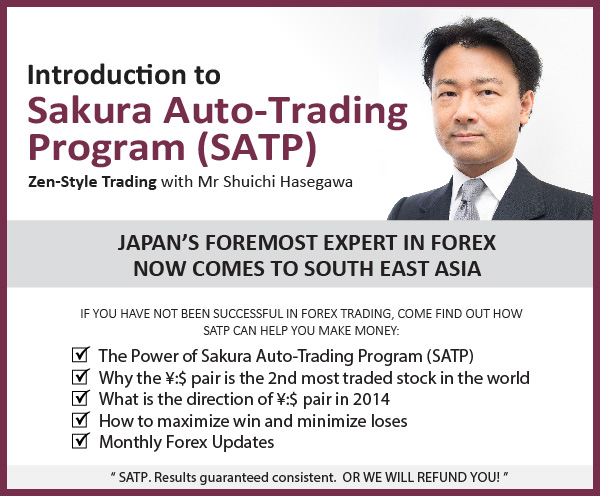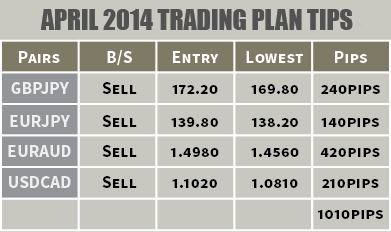 If You have attended SATP's FX Updates in April 2014 & follow Mr Hasegawa's Trading Plan, you would have made 1010 pips in one trading session!
Just Register on the FREE EVENT on left column. Select the date you are attending.
Thursday

04

June 2014 7pm - 9.30pm
Friday

05

June 2014 7pm - 9.30pm
Call

67361318

for more information. To sign up SATP click here!
*All forms of investment carry risk and such activity might not be suitable for everyone. None of the info here (or in the seminars) constitutes an offer (or solicitation of an offer) to buy or sell any currency, to make any investment, or to participate in any particular trading strategy. We make no gurantee of any sort regarding accuracy or completness of any info or analysis (which may be subject to change without notice) supplied.